A podiatrist is a practitioner who deals with the lower legs, feet, and toes.
How the lower legs, feet, and toes interact and can impact on the whole body when things go wrong.
A podiatrist is one of those odd professions that many people aren't sure what they actually do; they can also be called a chiropodist. They don't just cut toenails or prescribe orthotics; podiatrists carry a wealth of information that can assist their patients in a multitude of ways.
A podiatrist can work with someone to help diagnose, assess and treat some of the following conditions:
Ingrown toenails and hammer toes
Sporting injuries including fractures and strains/sprains
Flat feet/high arches
Hip or lower back pain
Corns, calluses, bunions and warts
Plantar fasciitis, arthritis, tendonitis and bursitis
Knee conditions
Nail funguses and other assorted infections.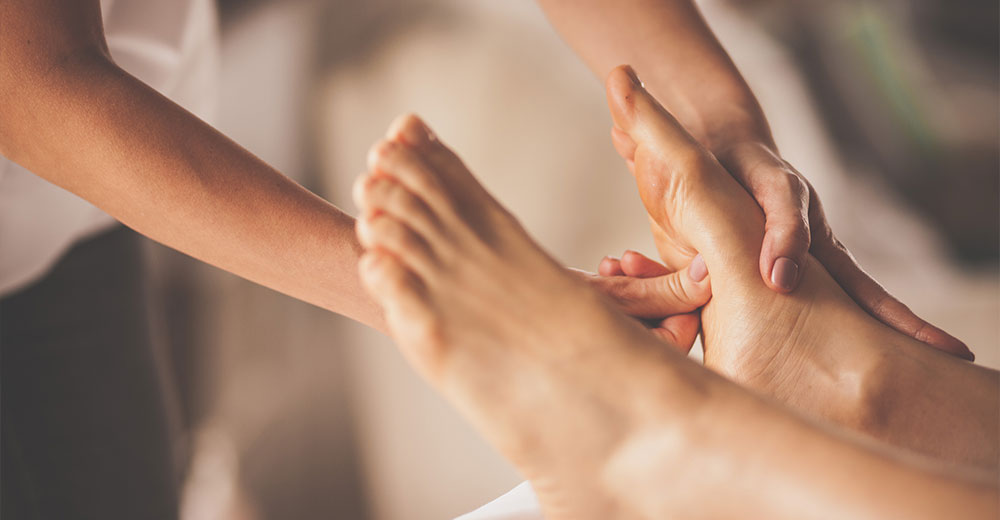 The best thing is, even if you don't have an actual issue with your feet, toes or lower limbs, you can still visit a podiatrist for a nail trim and heel buff – and you're guaranteed not to pick up an infection like you could when you visit a salon.
Podiatrists are university-trained professionals and their clinics will have the correct sterilising equipment and practices. They're qualified to carry out minor procedures and can give advice on the best shoes for your children's feet. They're really all-rounders when it comes to everything from your lower back down!
Find a Podiatrist near to you