Remedial Massage Therapist
Remedial massage therapy is a complementary treatment which treats damaged or tense muscles through massage.
It helps patients in two ways. Firstly, it is used to identify your source of pain. This is important, as muscle pain can lead to problems in other parts of the body. Then your therapist will use massage techniques to heal the affected muscle, which will also trigger the body's own healing mechanism.
Popular with athletes, remedial massage therapy is also beneficial for anyone who is experiencing muscle pain or associated issues.
What does a remedial massage therapist do?
A remedial massage therapist uses their knowledge of the body and of massage techniques to find the source of your muscle pain and treat it effectively.
Their role is not simply to deliver massage, but to investigate the origin of their patient's problem and use remedial massage to help correct it. This way, both the cause and the uncomfortable symptoms are soothed away.
A reputable remedial massage therapist undergoes extensive training to gain their professional qualifications, so you can rest assured that their practice is backed up with knowledge.
What does remedial massage involve?
A consultation with a remedial massage therapist starts with a discussion of your medical history, lifestyle and health issues. Your therapist will create a plan tailor-made for your specific problems so that relief is delivered long-term. This can run alongside any other treatment you are receiving.
The next step is to get comfortable on the treatment table while your therapist massages the affected part of the body. The pressure applied throughout your remedial massage may be light or heavy according to your particular issue, and your therapist may use techniques such as deep tissue massage and stretching.
Throughout this process your therapist will be looking for the root of your pain, and working to heal it.
Don't be concerned about your privacy, as any areas that are not being treated will be covered with towels.
You may experience some degree of discomfort after your session, but this is usually short-lived.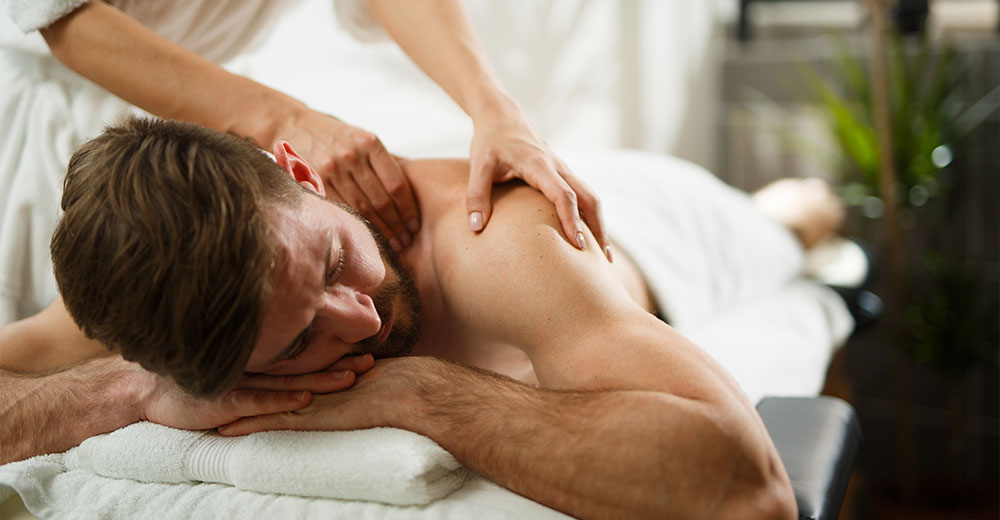 As with many more natural therapies, your remedial massage therapist works to find the actual cause of your discomfort, and their therapy aims to eliminate the root cause, not just the symptoms. They will use a series of manual manipulation that may or may not be firm and forceful. Deep tissue massage itself is not remedial massage, but remedial massage might involve deep tissue massage. It may also involve passive stretching. One of the aims of treatment is to stimulate the body to do its own healing.
Potential benefits of remedial massage

"What does massage do?" is one of the first questions that curious people ask about this form of therapy, and it's a valid one too. The therapy can treat many different types of conditions including:

Headaches

Musculoskeletal conditions

Arthritis

Sports and other injuries

Frozen shoulder

Chronic pain conditions such as fibromyalgia

Carpal tunnel syndrome

Sciatica

Neck pain

Back pain

Whiplash
Remedial massage also offers other valuable benefits such as:
Mental relaxation

Stimulating blood supply

Increased joint mobility

Repairing damaged tissue

Helping the healing of scar tissue
The importance of finding a licensed massage therapist
You don't need a referral from a healthcare professional to see a remedial massage therapist, so it's good to know how to find a licensed therapist near you.
Look for a therapist who has the right qualifications, such as a diploma in remedial massage. This should be someone who has studied for at least one year full-time. This means they will be equipped with a good level of anatomy, pathology and physiology to back up their practical experience.
You should also check that they are registered with a professional association, such as the Australian Association of Massage Therapists.
Word-of-mouth recommendation is also a great way to find a reputable remedial massage therapist. Or, why not let Whitecoat do the work for you? Simply search the options at the top of the page to read reviews and book an appointment with a trusted and recommended remedial massage therapist.
Find a Remedial Massage Therapist near to you
Remedial Massage Therapist Articles