Sign up online for Whitecoat Pro
Process WorkSafe Victoria Claims.
Our new integration with WorkSafe Victoria allows you to electronically process claims and check the eligibility of WorkSafe participants in real-time through our Merchant Portal or Whitecoat Pro app on iOS and Android.
Improve your practice performance today.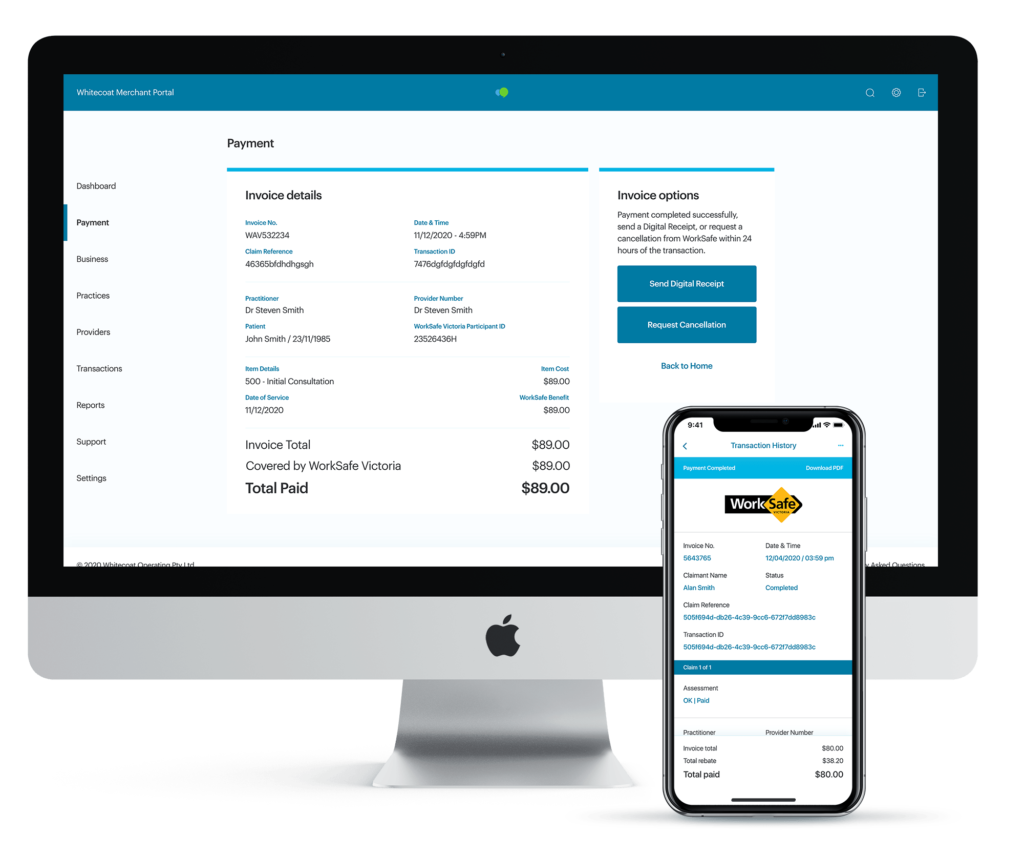 Designed to streamline your Practice
An improved claiming experience for providers and participants
Our claiming solution seamlessly fits into your practice workflow, we want to make your job easier, and make your patients happier. By reducing the time spent on manual claim forms and waiting on responses, you'll free up your front desk, knowing you'll be getting paid faster.
Process claims and check the eligibility of participants instantly with our direct integration to WorkSafe Victoria using Whitecoat Pro (iOS/Android) or the Whitecoat Merchant Portal.
Payments for approved claims are automatically settled to your account within 1 business day with no hassle or delays. Our Whitecoat Merchant Portal gives you up-to-date reporting and reconciliation.
Simplified Reconciliation
Our solution makes it easier for you to reconcile your payments. Through our Merchant Portal, you can quickly access real-time reports and your detailed transaction history.
Our solution is 100% paper-free, which means no more claim forms and no need to store your old receipts, your transaction history is securely stored in the Whitecoat Merchant Portal.
What our providers are saying...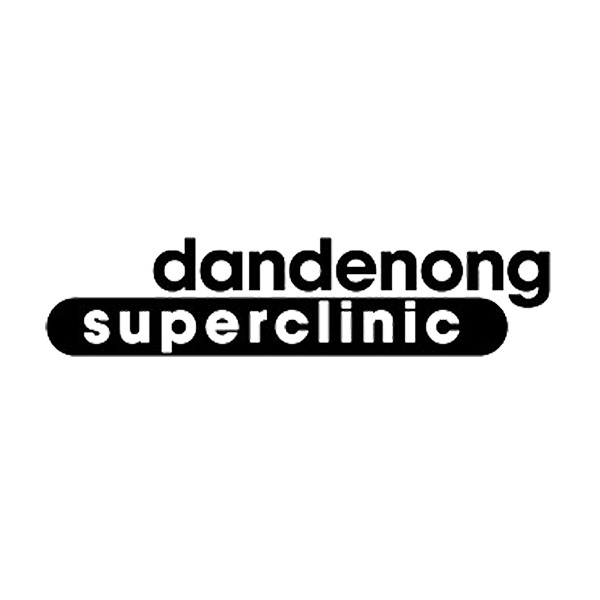 Honestly thank you and thank you for the WHITECOAT PRO app. Sincerely appreciate the efficiency and great service for Workcover claims paid
Dangenong Superclinic Dangenong VIC 3175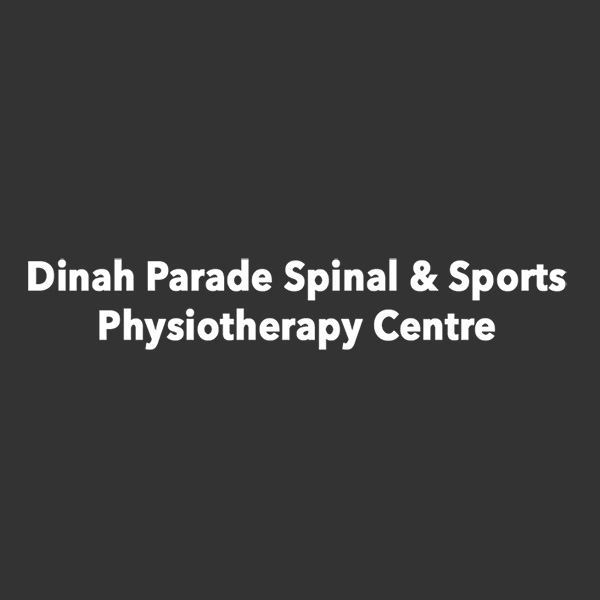 Easy to use. Speeds up processes. Looking forward to new features being released in future
Dinah Parade Physiotherapy Keilor East VIC 3033
Free claims for the first 3 months
As part of the phased pilot rollout, we're waiving our monthly access fee, so you can process unlimited claims for the first 3 months, free of charge.
Register through the Whitecoat Merchant Portal and process claims through your desktop.
Download the Whitecoat Pro app
Process claims on-the-go or in Practice with our Whitecoat app.
After creating an account, once your details are verified and approved, we've made it easy for you to process claims for a WorkSafe Victoria participant using our Whitecoat Pro app, or our Payments functionality within the Whitecoat Merchant Portal.
Start a new invoice and choose the Provider you wish to bill for.
Add your patient details, including their Name, WorkSafe Victoria Participant ID, date of birth and mobile number.
Add the services to the invoice by selecting the item code, add your cost and any additional details required.
You can check the eligibility of the patient beforehand, or process the claim directly with WorkSafe Victoria.
Send your patient a Digital Receipt to their phone, with confirmation of their appointment and services.
Need to roll-back a claim or make changes? You can do this electronically on the same day.
Ready to start processing electronic WorkSafe Victoria claims?
You can register online or by downloading the Whitecoat Pro app for iOS and Android. Once your details are in, please allow 24 hours for us to verify your account.
Start transacting within hours
Getting set up with Whitecoat to process WorkSafe Victoria claims is simple and hassle-free. With no paper forms to send off, you'll be able to start processing transactions as soon as we approve your details.
You can register online or via Whitecoat Pro, just be sure you having the following details handy: