A dermatologist is a doctor who is a specialist in diagnosing, treating and managing disorders of the skin.
They will have completed their degree in medicine, had two years of medical experience after graduation, then fulfilled a four-year training programme with The Australasian College of Dermatologists, passing its fellowship exam to achieve their professional status.
What does a dermatologist do?
A dermatologist diagnoses and treats a whole spectrum of skin conditions, which can also affect the hair and nails.
In Australia, one of the main areas dermatologists work in is treating skin cancer caused by excessive exposure to the sun. They also treat chronic skin conditions such as eczema, psoriasis and acne, and many other disorders.
The treatment they offer can vary enormously. They can prescribe topical medication, perform surgery, such as removing lesions, and use lasers to enhance the appearance of the skin. They also take biopsies to help with diagnosis.
Some dermatologists specialise in cosmetic dermatology and offer treatments to improve the skin. These include laser treatment to remove tattoos or unwanted hair, chemical peels to revitalise the skin and dermabrasion to soften scars.
When to see a dermatologist
Did you know that dermatologists can treat over 3,000 skin conditions? Listed below are a few of these that could prompt you to seek help:
Acne
Eczema
Fungal infections, which can also affect the nails and hair
Psoriasis
Rosacea
Skin cancer, which can take the form of basal cell carcinoma (BCC), squamous cell carcinoma (SCC) or melanoma
Do you need a referral to see a dermatologist?
You don't necessarily need a referral from a GP to see a dermatologist, but if you choose to make an appointment without a referral, you will not be eligible for a Medicare rebate.
It's useful to know that Medicare may cover costs for some referrals that are considered medically necessary (for suspected skin cancer, for example).
How much does a dermatologist cost?
Because dermatologists offer such a wide range of services – some of them medical and some of them cosmetic – the cost of an appointment varies.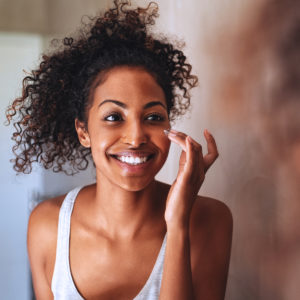 As mentioned above, your general practitioner may refer you to a dermatologist to investigate suspected skin cancer. In this case, Medicare is likely to cover the cost of the appointment if you are seen in a public hospital or facility.
If you are seeing a dermatologist for cosmetic reasons, you will most likely have to pay for the entire cost yourself.
In most instances, the cost of seeing a dermatologist is not covered by private health insurers.
As is the case with most specialists, consultation costs tend to vary widely depending on where you're located in Australia. For a first consultation, expect to pay in the vicinity of $200 – $250. If you receive a Medicare rebate for the consultation, this may cover up to $73.
Review consultations are usually less expensive and a Medicare rebate of approximately $37 may apply for those eligible. However, if your review consultation includes a treatment, you may end up paying a lot more.
It's best to check with your dermatologist what out-of-pocket expenses are likely to apply before your appointment. You can also find out whether you need a referral from a general practitioner or other healthcare professional for your particular issue.
How do I find a dermatologist?
It's understandable if you are anxious to find the right dermatologist to deal with your skin condition, particularly if it makes you self-conscious about your appearance.
Why not make the search to find a dermatologist who deals with patients like you easy and hassle-free with Whitecoat? It's simple to search for an experienced and rated dermatologist, and you can also read reviews from patients to help you decide.
Find a dermatologist near you...
or choose your nearest suburb below...