Build and grow your Healthcare Practice
Reach three times as many patients by listing your Practice on Whitecoat. Patients can search on Whitecoat by either Practice or Practitioner.
Make sure they can find you by listing your Practice on Whitecoat today.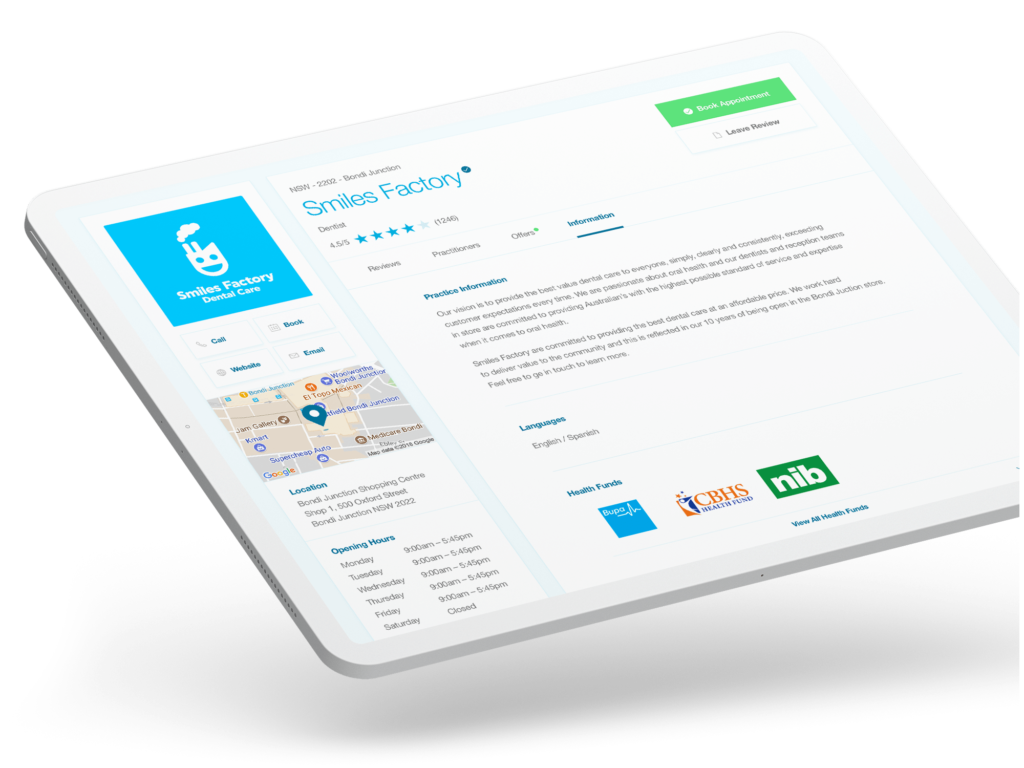 Showcase and show-off your Practice
Whitecoat's Practice Listings make it easier for you to promote your Practice to new and existing patients. Whitecoat search defaults to Practices and gives your business premium exposure.
Improved Search Experience
Whitecoat search defaults to Practices, we've also introduced proximity search so Patients can find you when they're close by.
Unlimited Online Appointments
Your Practice Listing comes with our Online Appointments package, upgrade all your practitioners for only $499.
Dedicated Account Manager
Have any issues? Want to know how to make the most of your listing? Your Account Manager can help you out.
Practice Listing $499 upgrade deal
For an extra yearly fee, all your Practitioners are given Online Appointments alongside your Practice Listing. Giving your Practice more Book Now buttons on the Whitecoat directory.
Benefits for your business
Boost your business with Practice Listings
With Practice Listings your business will benefit from being listed on Whitecoat. Practices on Whitecoat currently experience:

Bookings made on Whitecoat

New patients become regular patients

Total customer satisfaction across published reviews
List Your Practice on Whitecoat
Expand your Practice reach with Whitecoat
Whitecoat Practice Listings are a great way to connect with new patients and retain existing ones. Get started from $299 per year.
Have some questions? Let us know your details and our Whitecoat team will be in touch. Please give us at least 1 business day to get back to you.